Website Design for Hairdressers in Nerang
Website Design for Hairdressers in Nerang is a very specialist skill – Here are some of the things to consider when getting your business online.
Any Hairdressers' website is a vital part of their businesses. A flawless website can attract more clients, sell more products and provide numerous other benefits such as providing online appointment booking, online payment processing and the ability to manage client records via the website.  You can also email Special Offers to your existing clients when business is slow.  This article will guide you on tips for website design for hairdressers in Nerang.
Choose Your Domain Name Carefully
The domain name you choose for your website is critical to your online success. It needs to balance being Memorable with being Google Friendly. If you're a hairdresser in Nerang, there are a few things to consider when choosing a domain name:
The first thing is that you need to think about how people will remember about your business.  Keep it simple – if you get too clever, it can result in a Domain Name that is hard to remember. A catchy Domain Name will help people to remember your business name, but only if it is easily memorized.
The second thing is to ensure that the domain name is Google Friendly. You cannot go past "Business Type" in "Location" – For example "Best Hairdresser in Nerang." The secret is to ask, "What will potential clients type into Google when looking for my business?"  Usually it includes "Business Type" in "Location."
Website Load Speed
The loading speed of your website is also a critical factor that can affect the success of your business. A fast website will attract more customers and make them spend more time on your site. Therefore, investing in a fast website is essential to get as much business as possible.  Think of your own experiences online – How long do wait for a website to load before getting impatient? We make sure your website loads in under 5 seconds.
One way to ensure that your website loads quickly is by using a caching tool. This will help you optimize your server settings and improve the load time for your website.
Consider the Importance of Good Hosting
This also impacts on Website Load Speed. When choosing a hosting service for your website, it's essential to ensure that you do not get a raw deal by using free hosting. Free hosting is Free for a reason and is never good enough; it will not give you the level of quality services that you need as an online business owner.
The first thing you need to consider when choosing a hosting package is the amount of space available on your server. When choosing a hosting package, you need to consider how many websites will be hosted on one server. The more websites hosted on the same server, the more efficient it gets, but this also means that more traffic will come through your website, so make sure that this does not affect your business negatively.
Look for the Right Keywords
When creating a website for your hair salon, you must consider the keywords that people will type into Google or Bing when looking for services like yours. The right keywords will help you rank high on search engine results pages (SERPs). If you want to rank higher in search engine results pages, you need to use relevant keywords for your business and the industry you serve. For example, "hairdresser" is not good enough – you want a "hairdresser in Nerang." You also need to consider Variations of this, such "Nerang Hairdresser" and specialist Search terms like "Hair Colour Stylist in Nerang." Many businesses do not drill down to this level, so the competition is less.
The first step is to conduct thorough research of the keywords used by your competitors and make sure that your site is not ranking below them in Google or Bing. Next, ensure all your pages have correct headings, titles and content that focus on these keywords.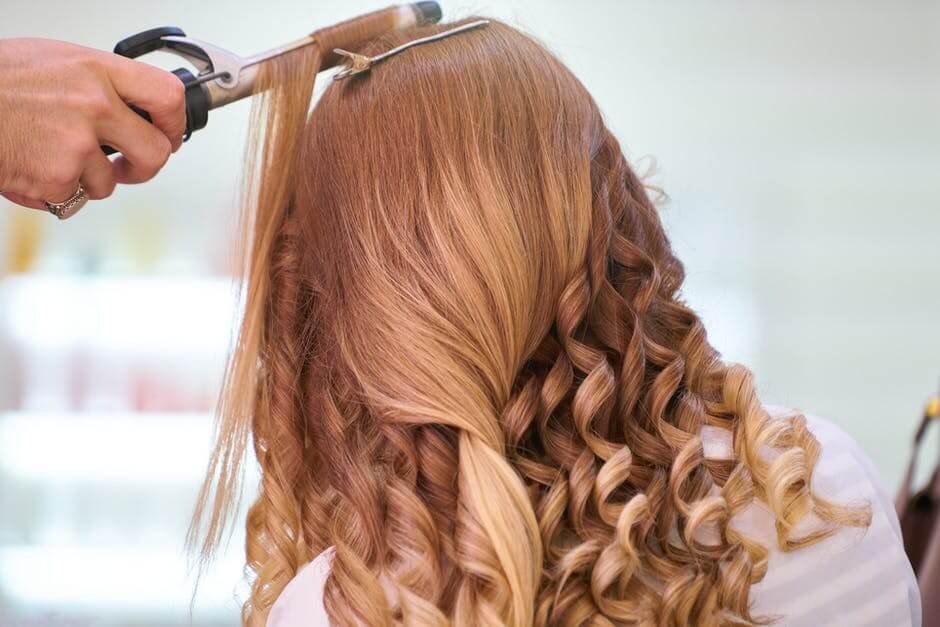 SEO
SEO is a set of techniques that can be used to increase the visibility of your website in search engines. The most basic way to improve your SEO is to have a clean, attractive and user-friendly website.
Website content is essential for SEO. You should always have an updated website with fresh content. This will help you rank higher in search engines and attract new customers.
The next step is to optimize your website for mobile devices like smartphones and tablets, which have become increasingly popular among consumers. Mobile users often use other devices when browsing websites, so optimizing for all devices is essential.
To increase your ranking on search engines, you should create relevant keywords in your web pages and use them as anchor text so that search engines can find your page more quickly when trying to find information about those topics.
Getting Ranked in Google
Ranking in Google Results is a complex process that involves several factors and parameters. There are thousands of pages with similar content, but yours can rank well if you have relevant keywords and high-quality content. Google uses several factors to determine the ranking of your website:
Content: The relevance and quality of your content must be good enough to rank well in search engine results. If the content is irrelevant, Google will not include it in its results.  If the content is not original, users will not see it because Google needs original content.
Page Authority: The absolute authority of your page is calculated by considering how many links point to it from other pages on the web. High Page Authority means high trustworthiness for your website among users and search engines. A high Page Authority score can help you get more traffic from search engines and get better rankings on Google. However, there are Good and Bad links – we ensure you get Quality links.
Inbound Links: Getting links from other websites is one of the most critical factors for ranking well in Google Search Engine Results Pages (SERPs). You will get more visitors if your site has many inbound links pointing at it from other places around the world so that people can find you easily when they want to buy something or do something related to what you sell or the Services you provide.
Use Powerful Images
A powerful image is a great way to draw attention to your website. It can include a logo, a photo of your salon, or any other image that speaks for itself. In the case of hair salons in Nerang, this could include images of the Salon itself, haircuts and styling processes. If you use powerful images on your website, they must be accessible to the eye. A good example is a logo that has been designed by a graphic designer so that it looks professional and eye-catching.
Ongoing Website Maintenance
Ongoing maintenance of a website is an essential part of any business. If you have a website that is not maintained regularly, you are losing out on potential customers who may have been interested in your services but did not find you. It is essential to keep up with the latest technologies and ensure that your site is responsive and mobile-friendly.
When developing a new website, it is also necessary to consider what will be done with it after it has been launched. This can mean hiring an outside designer or developer if necessary, but it could also mean hiring someone in-house to maintain it regularly. It is not just about ensuring that the design is attractive and user-friendly but also that everything works properly on the front end.
A great way to ensure ongoing website maintenance is by using an automated system for regularly updating content. This ensures that changes to any page on your site are automatically updated so that no one notices or has to do anything themselves at all.
A critical area that many poor web design companies fail on is making regular Backups of your website – We make sure your website is backed up regularly.
Wrapping Up
There are various website providers with many templates to choose from. But always consider your business purpose, target market, and what would work best for your company. Consider asking for recommendations from local businesses about their web design service experience and overall satisfaction so you can make the best decision possible.
The COST of a website is like the cost of a car – It depends whether you want a Mazda 2 or the latest Porsche.  If you are a single person business just starting up, a Single Page website at $395 may be sufficient, whereas a top of the line hairdresser may require the Porsche of Hairdressing websites!  Many website designers will try to "up" the cost of what you need – we do not.
Back to Gold Coast Local Business Websites Home Page
We are specialists in Website Design for Hairdressers in Nerang – Call Terry on 0468 420 470 and let us get your business online today!