Premium Domains
We do have some Premium Domains for Sale (with or without a website), including:
Contact Terry on 0468 420 470
You can Build a New Website on these Domains (Or we can build it for you) or we can simply REDIRECT these Premium Domains to your EXISTING website (Does NOT affect your existing website, both sites show your existing website).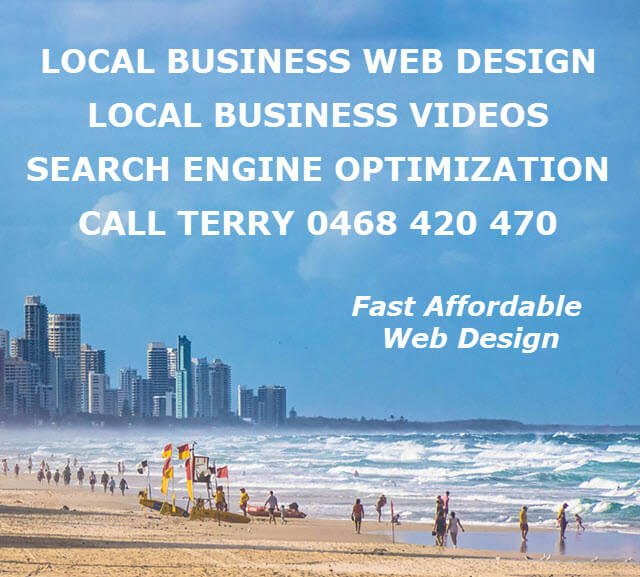 WHY Premium Domains?
A Premium Domain gives your Marketing a real edge.  Why? Because they combine WHAT you do with WHERE you do it in a very memorable way.  As an example, what better to advertise your Gold Coast Cafe than www.GoldCoast.Cafe ?  Short, memorable and could not be more descriptive. As a "Branding" Tool, a domain that ends in your business type – eg, .Cafe, is an excellent choice.
The trouble is many Cafe owners have no idea you ca get a .Cafe Premium Domain.  These Premium Domains are a very recent introduction; some Available Premium Domains are very expensive but some are quite affordable. For example, www.GoldCoast.Cars will set you you back over $4,000 – so you need to make over $4,000 just to get your money back!  However, some Premium Domains are around the same price as a .com or .com.au and extremely good value.
Used properly, these domains can boost your company's bottom line. They boost your word of mouth marketing because they are so easy to remember and share.  They also boost your credibility. Owning a great and memorable domain name is a good long-term investment, especially when you can buy it for around the same as a conventional domain name. And for conventional marketing it is great – imagine www.GoldCoast.Cafe on your business card and letterhead. Makes a pretty good first impression!
Like all domains, these top quality require annual renewal – you do not actually own any domain name, it is more like a leasing agreement.
One thing to be careful of is that many top quality domains are owned by "Domain Investors" – they simple buy Domain Names to re-sell them at inflated prices. While there is nothing wrong with this, it does inflate the price you have to pay.
As far as SEO (Search Engine Optimisation) is concerned, Premium Domain Websites are an excellent choice if you are actually building a website on the domain.  This is because every page has your location and business type in EVERY url – for example:
www.GoldCoast.Cafe
www.GoldCoast.Cafe/location
www.GoldCoast.Cafe/about us    etc
Call Terry now on 0468 420 470 and let us help you find a great Domain Name!